Jennifer Aniston and Terrance Howard have been linked after the two celebrity stars were spotted together in Los Angeles.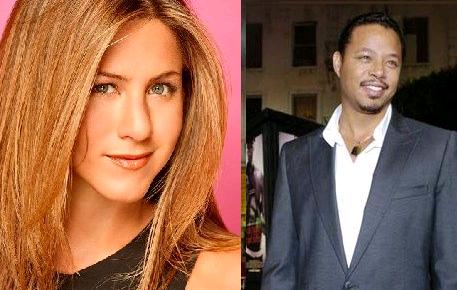 The celebrity pair was spotted in the same outlet that placed Jennifer's former boyfriend Vince Vaughn and Vanessa Williams together last month. Not to mention, Terrence Howard was seen during pre Halloween with a pretty blonde but that wasn't Jennifer Aniston so where did this alleged new hot couple spotting take place?
Jennifer Aniston, who has been in Oregon, was working on a film and apparently exciting locals with her down home style. She's hardly a diva so that can be expected as she works on a film title "Management" with Woody Harrelson and Steve Zahn.
There was a tip from an eyewitness that spotted Jennifer Aniston and Terrence Howard in Los Angeles at the Four Seasons. The witness revealed, "They looked so adorable together. They were whispering in each other's ears and couldn't keep their hands of each other! Totally flirting! It was so cute we wanted to go over for an autograph but their bodyguards were guarding them like pitbulls!"
Comments
comments