Chelsy Davy, who began a law degree at Leeds University in September, is planning to return to South Africa after asking Harry for a "cooling off" period while she considers the future of their relationship.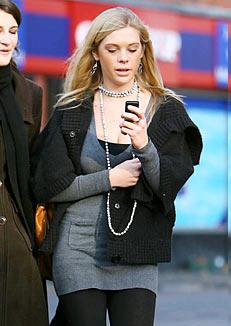 A source revealed, "Chelsy and Harry are having problems. They have a very volatile relationship and often seem to fall in and out of love. But her decision to leave England is also based on the fact things just haven't worked out in Leeds. In Cape Town she was part of a circle of close, loyal friends and could walk about unrecognized. But since arriving in Leeds she has been treated as a celebrity with students clamoring to be her friend simply due to who she is dating. Only time will tell if this episode really does spell the end for Harry and Chelsy."
The 22-year-old Zimbabwean beauty originally moved to Leeds to cement her three-year relationship with Harry. However, she was left disappointed after Prince Harry only came to visit her twice, expecting her to travel to London to see him.
The blonde beauty was so sick of their heated rows, Prince Harry's wild playboy lifestyle and his lack of commitment after he was accused of being unfaithful several times, she is said to have ended the relationship last week. During a tearful phone call she allegedly told the 23-year-old prince: "I've had enough."
Friends of the couple claim Chelsy has asked Harry to give her some "space" until she decides whether or not to give him another chance.
One friend revealed, "Chelsy is stressed about Leeds and about how things have been heading with Harry. She has told him she wants space and is planning to go on holiday to Kenya without him before Christmas. They've gone through bad patches, or cooling off periods, several times before and always seem to come out the other end together."