Justin Timberlake flew with Jessica Biel to the U.K. just so they could go on a date.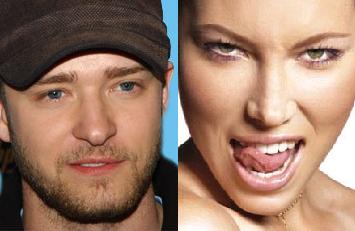 The "SexyBack" singer invited the actress to join him in Manchester where they enjoyed a meal in restaurant chain Nando's.
A source revealed, "Justin's really into Jess and when he found out she had some free time he asked her to join him on the UK leg of his tour. They're both doing everything they can to keep their relationship low profile but when they're among friends they can hardly keep their hands off each other."
Justin Timberlake took Jessica Biel to watch Manchester United play West Ham in a soccer match at Old Trafford stadium.
A source added, "Justin's not into pretentious, posh food and as he loves sport he jumped at the opportunity to catch a United game with his woman."