Lindsay Lohan, the star of "Freaky Friday", tops the Maxim magazine's eighth annual "Hot 100" list.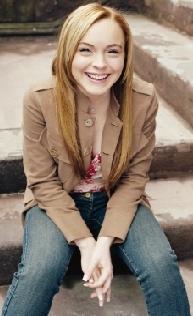 Jimmy Jellinek, editor-in-chief of Maxim, revealed, "There is no other star in the world (who) causes more of a stir in the public eye than Lindsay". The editor added, "Her every move is watched and reported on."
Jessica Alba, the star of "Fantastic Four", landed on the second spot. Followed by Scarlett Johansson, Christina Aguilera, Jessica Biel, Ali Larter, Eva Mendes, Rihanna, Eva Longoria, Fergie, Sienna Miller, Angelina Jolie, Beyoncé Knowles and Katherine Heigl.
Comments
comments