William "Flex" Balfour was arrested Monday on charges in the Oct. 24 shooting deaths. of Jennifer Hudson's mother, Darnell, brother, Jason, and 7-year-old nephew, Julian.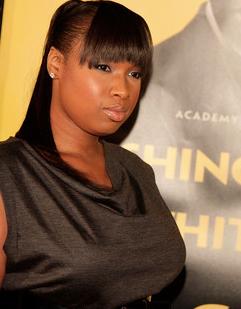 The 27-year-old suspect has been in custody in Stateville Correctional Center in Illinois, on a violation of parole stemming from an attempted murder conviction in 1999. He was transferred to Chicago police custody after police served a warrant for his arrest Monday. According to a report, he was transported to the Wentworth Area, where he will be held pending charges approved by the Cook County State's Attorney's office.
William Balfour is the estranged husband of Hudson's sister, Julia.
Angela Russell, who is a neighbor, recently revealed that the couple had had screaming matches and had "been having problems, but I never expected anything like this."
The suspect's mother had insisted her son "had nothing to do with this."
At a private service for her slain family members in Chicago on Nov. 3, Jennifer Hudson kissed her mother goodbye.
Vogue editor Andre Leon Talley revealed: "She [Jennifer Hudson] is doing very, very well. She's very strong. I think that she has such strength. There's so much strength within her that she's going to be okay. The message that she sent to me is that she appreciates all the messages of love that come from all the fans."
Comments
comments