Tom Cruise has denied putting pressure on Amazon to stop selling an anti-Scientology book.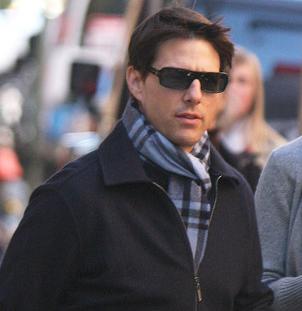 The Complex, by "a former high ranking member" of the British branch of the Church, describes a "dramatic escape" from its "elite para-military group" – the Sea Organization.
Five days after the book was published, on October 31, Cruise is said to have dropped into Amazon's headquarters in Seattle to host a sneak peak at his new movie Valkyrie.
Days later Amazon's UK website stopped selling the book, claiming that someone mentioned in the book had alleged it defamed him with "false claims".
"U.K. law gives us no choice but to remove the title from our catalogue," Amazon said in a statement.
But author John Duignan commented: "I believe Tom Cruise influenced them. [Amazon into pulling his book from its site].
A report indicated that the "Top Gun" star reportedly popped by Amazon headquarters in Seattle to view his new film Valkyrie and has since come under fire for supposedly persuading bosses to stop selling an anti-Scientology title.
Tom Cruise's representative denied that charge.