Kim Kardashian has vowed never to pose [email protected] for Playboy again.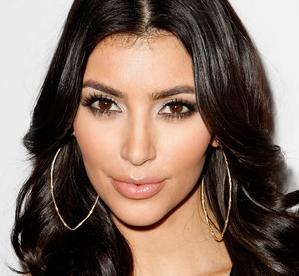 The 28-year-old actress, who appeared as a Playboy Centerfold in the pages of the adult publication last year, has no plans to strip off again in the future.
She revealed: "It was a one-off. I don't think I'll do Playboy or anything like that again."
Kim Kardashian, who is dating American football player Reggie Bush, also revealed she likes to think of herself as Reggie's "lucky charm".
She added: "I don't have to sneak into games. I'd like to think I was his good luck charm, but I'd also like to think he plays at his best even when I'm not there."
Although Kim is finished with Playboy, Mel B is keen to bare all in the explicit magazine.
The former Spice Girl recently revealed she had turned down two offers to appear in the publication but is starting to warm to the idea.
She added: "I was offered Playboy last year and again a couple of months ago, and I did turn them down, but that's not to say I wouldn't consider it in the future. I have no problems walking around the house [email protected] or anything."
Comments
comments