Jennifer Aniston has hit the headline when she was rumored to have a lesbian kiss with pal Courteney Cox.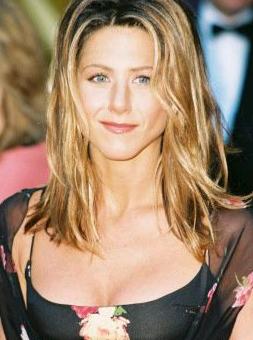 Many fans were more than a bit excited when it was announced that Jennifer Aniston would play a lesbian tabloid magazine editor on the FX series "Dirt." As for their kiss, both Jen and Court warned that it was nothing steamy fans still tuned in and watched the show in record numbers.
The big scene was nothing more than a smooch but it was good for many fans to see Jennifer Aniston back on television. The episode was the highlight of the year for the edgy series and also the highest rated.
Now a report claims that Jennifer Aniston will revise her role as Tina Harrod on the second season of the show. It is still uncertain if there will be a lesbian kiss do-over this time with a bit more heat.
The report indicated that the episode would include a bigger role for Jennifer Ansiton and more scenes opposite Courteney Cox.
A friend revealed, "Jen will have a sexier role." Another friend added, "Jen's blocked off time in December to be available when they need her."
Comments
comments