Zac Efron was snapped with other girls as the speculation continues that there is trouble in the good tandem "Zanessa."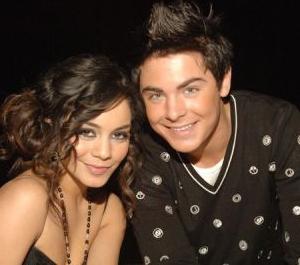 When the young actor was asked about his relationship with Vanessa, he previously said, "I never talk about my private life." Then Zac Efron was snapped cuddled up with Aussie pop singer/songwriter duo Lisa and Jessica Origliasso or simply known as "The Veronicas".
Before too many rumors get started about the sexy duo and Zac, "The Veronicas" will be co-hosting Nickelodeon Australian Kids' Choice Awards 2007 at the Sydney Entertainment Centre on October 10 with Zac as the star of "High School Musical" and "Hairspray" continues to travel.
Since reports cleared that there was a split with Zac Efron and Vanessa Hudgens they have been photographed together a few times, but only once did they look happy. A weekly entertainment magazine reported that they had split but friends have also stated that they constantly break up and make up.
For the meantime, Zac Efron shows off his hairy feet while wearing white flip-flops during a press conference for Nickelodeon's Australian Kids' Choice Awards in Sydney, Australia.
Comments
comments