Britney Spears reveals a lot more in racy new video to her single "Gimme More" – as the troubled singer goes topless.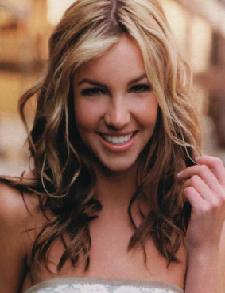 The previously unseen shots show a bra-less Britney in her role as a tattoo-clad pole dancer, with her arms across her chest, and her modesty barely protected by a pair of 'nipple flowers'.
The new song is now a success on the music charts. It appears that the song is not affected with the pop singer's personal life and the humiliation of her performance at MTV's Video Music Awards.
This week, Gimme More topped Billboard's Hot Digital Songs chart at No. 1 with 179,000 downloads, and jumped from No. 68 to No. 3 on Billboard's Hot 100.
The song is the first single from her new album titled Blackout, set for release on November 13.
You could see the photo from the video here
Comments
comments