Ashlee Simpson has embarked on a strict exercise regime to avoid gaining too much weight while pregnant.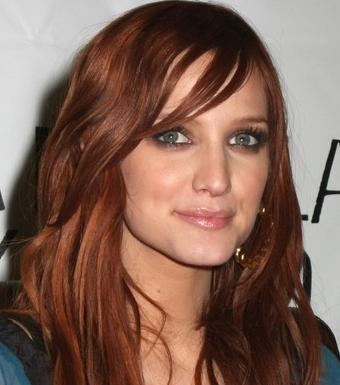 The "Pieces of Me" singer, who is expecting her first child with husband Pete Wentz, has already put on 20lbs and is so conscious of gaining more that she has hired her sister Jessica's former trainer Mike Alexander.
A source revealed, "She's still clinging to the hope that she can limit her total weight gain to no more than 30 to 35lbs. So she is doing low-impact exercises, such as riding the stationary bike and Pilates."
The 23-year-old star is also refusing to consume any alcohol throughout her pregnancy and, when out for dinner recently, even sent back a pasta sauce because it contained vodka.
Her friend revealed, "Ashlee [Simpson] isn't touching a drop of alcohol. She drank before she knew she was expecting, so now she is being over cautious."
Ashlee [Simpson] and Pete [Wentz] announced they were expecting their first child soon after their secret wedding ceremony at her parents' home on May 17.
Comments
comments