Ashlee Simpson-Wentz and husband Pete Wentz welcomed a son Thursday night, according to a report.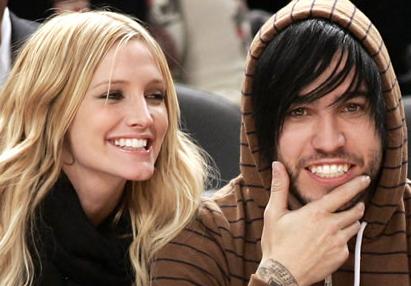 Bronx Mowgli Wentz weighed 7 lbs., 11 oz., and was 20 1/2 inches long.
A spokesperson revealed: "Ashlee, Pete and baby Bronx are all healthy and happy, and thank everyone for their well wishes!"
Ashlee Simpson-Wentz, 24, and the "Fall Out Boy" bassist, 29, announced her pregnancy in May, a few weeks after their opulent Alice's Adventures In Wonderland-themed wedding.
Ashlee revealed: "I would love to have a big family one day. Her husband added: "A big soccer team or a band!"
And, as her dad, Joe Simpson, recently revealed: "The day she found out she was pregnant, she became a woman."
Pete Wentz, meanwhile, has been leaning on rocker pal Joel Madden, dad to 9-month-old Harlow with girlfriend Nicole Richie – for tips on fatherhood, saying: "Joel gives me advice. [It's] been really awesome for me to go to another person my age."
Richie and Harlow were guests at Simpson-Wentz's Winnie the Pooh-themed baby shower on Nov. 1.
Pete Wentz also has another important thing coming on the way: Fall Out Boy's third album, Folie A Deux, will be released on Dec. 16.
Comments
comments