Ashley Tisdale was popular from her good singing voice and she previously showed her secret talent as a budding chef. Now the "High School Musical" star was rumored to have a dark family secret.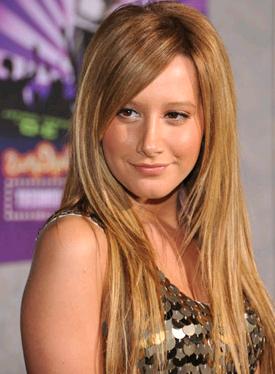 According to a report, Ashley Tisdale lives the pampered and privileged life of one of Hollywood's hottest young stars. But while the singer-actress has hit the big time, the life of her aunt Peggy, who is her father's sister, is very different. It is because Peggy is locked up in a Florida prison, serving time for felony drug trafficking.
Peggy Tisdale was given a 10-year prison sentence on Jan. 21, 2005, a year before the premiere of "High School Musical." She was found guilty in Florida's Pinellas County Circuit Court on five drug charges. She also has previous felony convictions for possession of cocaine, possession of firearms and battery of a law enforcement officer.
A former inmate, who served time alongside Peggy in Gadsden, revealed that Ashley's aunt is doing a brisk business selling photos of her niece to a certain point that aunt Peggy has forged Ashley's signature. For more details from this issue, grab the latest issue of Star magazine.
Comments
comments