Kim Kardashian, who was featured in a bikini line, was spotted wearing fierce leopard print swimsuits with her sister Kourtney.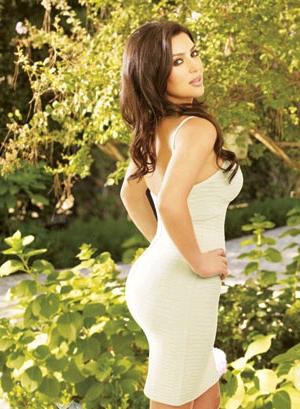 The sexy sisters flaunted their animal print swimsuits, which you could see here as well as here.
The reality television sisters showed off their ample curves on Miami Beach looking like extras from Baywatch. They left heads turning and jaws dropping as they make their way back to their hotel following a day at the beach in Miami on Wednesday.
Even though the day was overcast and filled with storm clouds, the sisters added a beautiful view to a dreary day.
The sisters are proving to be a hit in the United States with their own reality TV show, "Keeping Up With The Kardashian's". Kim Kardashian became more popular after her explicit tape then she later posed n@ked for Playboy.
Perhaps it would be Kourtney's turn to posed for classy magazine soon.