"High School Musical" star Ashley Tisdale will make her feature film debut in the comedy "They Came From Upstairs," according to a report.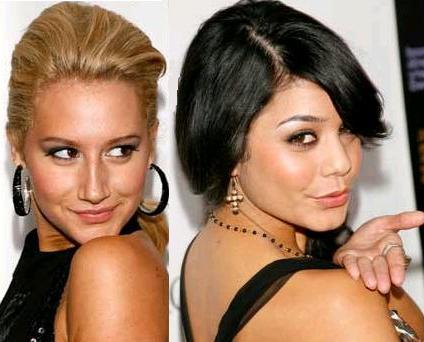 The film is all about a group of teenagers who must defend their Maine summer home from a group of aliens who have invaded the house. But shooting on "Upstairs" won't interfere with Ashley Tisdale reprising her role as Sharpay Evans in Disney's "High School Musical 3.
Meanwhile, Vanessa Hudgens has signed on to star in the film "Will." It appears the young star will still need to keep those vocal chords in shape, as "Will" follows a high school outcast and a popular girl who develop a mutual bond through their love of music. The duo gathers up their friends to form a rock group to compete in the school's battle of the bands.
Vanessa Hudgens will play Sam, a 15-year-old former stutterer now speaking slowly and deliberately, who becomes romantically involved with the lead outcast.
Shooting is slated to begin in February in Austin, Texas. The movie is described as a dramedy about a popular girl forming a rock band with a bunch of young outcasts who come together over their love of music and compete in a local Battle of the Bands.
Comments
comments