Nicole Richie and Joel Madden are the parents of a baby girl, according to the couple's representative at Handprint Entertainment.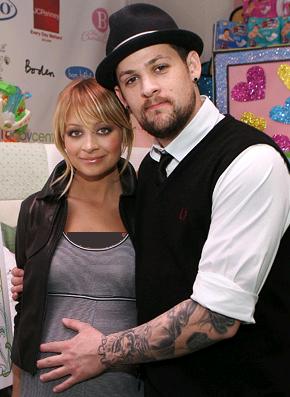 The representative revealed, "The beautiful healthy baby girl left the hospital with her ecstatic parents."
Harlow Winter Kate Madden was born Friday at Cedars-Sinai Medical Center and weighed 6 lbs. 7 oz.
When the "Simple Life" star is going to give birth, Joel Madden was spotted walking into the delivery area of L.A.'s Cedars-Sinai Medical Center. He was overheard saying, "She's going to start pushing soon." The rocker's brother Benji was also there.
According to a source, Nicole Richie "entered the hospital through a secret entrance late Thursday."
The couple have yet to set a wedding date, but in September Joel Madden revealed "marriage is in our future" – he just wasn't sure when. "Right now our priority is our family and is the baby," he said. "That's all we've been thinking about. We are in love and are really happy."
Comments
comments