Ashley Tisdale is giving fans a chance to get a glimpse into her life with a new DVD jam packed with bonus features.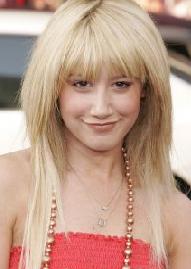 The November 6th release will show an hour of behind the scenes footage following Ashley Tisdale through the process of releasing her solo album and touring with the High School Musical cast. In addition, the DVD will include a video trilogy called "There's Something About Ashley."
The first video for "He Said, She Said" is already making a huge buzz online after premiering on MTV's TRL.
Ashley Tisdale was recently named one of Teen People's 25 Hottest Stars Under 25 and has achieved pop icon status with her starring role in Disney's "High School Musical" series.
The star took her talent to the next level and released her solo debut album "Headstrong", earlier this year. This album let Ashley branch out from her on-screen alter ego and showcase a vibrant collection of edgy, rhythmic dance-pop hits.
Comments
comments