After Britney Spears gets into a lot of trouble, is there anything could save her career? There are a lot of stars who offered advice to Britney, it appears that Jennifer Aniston has gotten through to Britney Spears.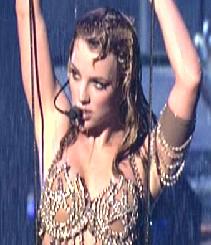 Celebrities to the singer's rescue like Sharon Osbourne, who has offered Spears assistance, advice, even a place to stay. The latest: Dr. Phil McGraw, who revealed his couch is there for her if her entourage would just let go. Tatum O'Neal wanted her in rehab and Timbaland has offered advice.
But it may be Jennifer Ansiton that grabbed the Britney Spears as she was recently spotted with Jen's signature drink "Smartwater." Jennifer Aniston is the American face of the product earlier this year and the "Toxic" singer was seen out with it recently, which a report showed, "I thought this water was supposed to make you smart."
While Jennifer Aniston has yet to chime in on the Britney Spears directly certainly others have had zero trouble giving Britney advice.
Comments
comments