Jessica Simpson took raunchy pictures of a sex show, it has been reported.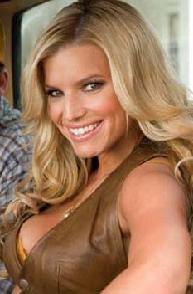 The 27-year-old singer was so impressed by the simulated love-making in a silhouette show at New York nightclub The Box last Wednesday she insisted on taking her own photographs.
A source revealed, "Jessica was fascinated by what was happening on stage behind the curtain and got her camera out to take some snaps. She was really enjoying the show."
Jessica Simpson is believed to have attracted the attentions of singer Sheryl Crow's former husband Lance Armstrong. Spectators claimed that the former cycling champion couldn't keep his eyes off her as she watched the on stage antics.
It was reported that the "Dukes of Hazzard" actress left the vaudeville-style club without paying her bill on both occasions but her friends claim it was all a misunderstanding.
Comments
comments