Ashley Tisdale, who is a "High School Musical" star, turned 23 years old on July 2.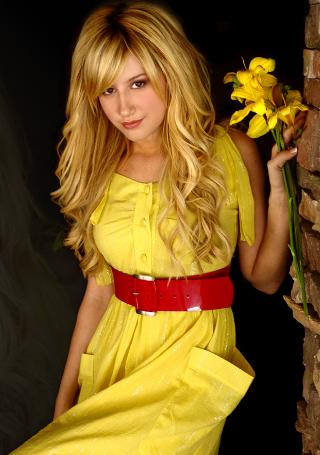 The actress, who was wearing a bikini here, spent her birthday with her boyfriend Jared Murillo and her parents on a beach in Hawaii. They later went for a catamaran ride.
The 23-year-old star was wearing the promise ring given to her by her beau Jared.
Jared, who is "High School Musical" dancer, is a native of Honolulu, Hawaii. Ashley Tisdale has been dating him since March 2007. She is reported to have bought him a promise ring at Na Hoku jewelers in LA on May 30, having received one from him earlier.
Ashley Tisdale recently wrapped up filming for "HSM 3", which is slated for release on TV and in theaters on October 24. With the film behind her, Ashley [Tisdale] plans to focus all her attention on recording her second album.
Ashley Tisdale's first film in a lead role, "They Came From Upstairs", is set for release on February 9, 2009. Directed by John Schultz for Fox, the film tells the story of a group of kids who protect their vacation home from invading aliens.
Comments
comments