Ashley Tisdale was left stunned when a fan's mother demanded she give her child some salad.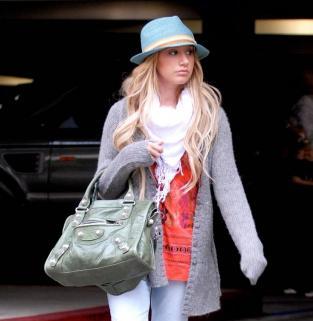 The "High School Musical" actress, who plays popular schoolgirl Sharpay Evans in the hit Disney film franchise, couldn't believe it when the woman came over to the table when she was dining with her family and made the request.
Ashley Tisdale revealed: "A bunch of little girls came over and I thought they wanted an autograph, which was totally cool. But then the mother demanded I give her daughter a bite of my salad. She wasn't joking and she wouldn't go away when I said no. It was so odd that a grown woman would do that, especially in front of her kids. It was so wrong."
The "High School Musical" star, who wowed fans with her debut album "Headstrong" in 2007, is currently working on her new record, and insists it will have a far more "grown up" sound.
After signing Ashley Tisdale, Lori Feldman, who is the Senior Vice President of Marketing for Warner Bros. Records, added: "Ashley is that unique young woman whose determination, talent, drive, and great sense of style have made her an icon to young people all over the world."
Comments
comments