Ashlee Simpson, who previously doesn't take fictitious rumors about her on the Internet lightly, was can't sleep without her cuddly toys.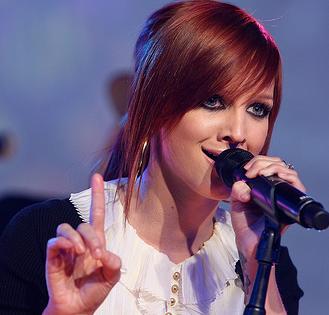 The singer, who is expecting her first child with husband Pete Wentz, has received hundreds of stuffed bears since announcing her pregnancy and she reportedly could not stand to be parted from them when she goes to bed.
A source revealed: "She has so many teddy bears and loves them so much she has filled her bed with them. It is a little crowded, but Pete gives in to whatever Ashlee wants. It is really sweet."
The 23-year-old singer recently revealed her excitement at her impending motherhood as she said: "We're getting the nursery ready. I can't wait to be a mom and he can't wait to be a dad, so it's fun. The baby is my main focus right now. This is definitely the happiest moment in my life."
Despite their preparations, Ashlee and "Fall Out Boy" star Pete, 29, haven't chosen a name for the baby yet.
On the joke of calling their child Orange, Ashley explained: "I don't think it's something we'll decide until the baby comes."
Ashlee's sister Jessica Simpson recently commented that she plans to spoil the new family member when it arrives.
Comments
comments