Ashley Tisdale looked stylish in a short colorful ensemble dress with high leather cowboy boots as she grabbed coffee before a 2.5 hour meeting in LA on Friday, July 11.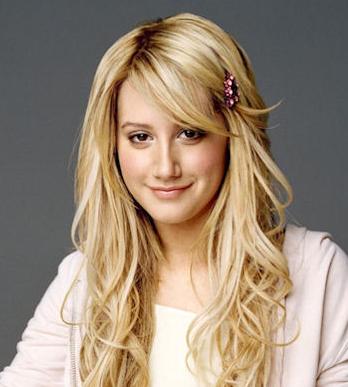 The see through black dress, however, revealed more than what Ashley bargained for.
Black fabric can be treacherous and should always be subject to a flash test, as the "High School Musical" hottie has probably realized by now.
Ashely Tisdale, who turned 23 on July 2, appears on the ABC Family original made-for-TV movie "Picture This" on Sunday, July 13, at 8PM ET/PT on ABC Family.
In the movie she plays a semi-awkward high school senior, Mandy Gilbert, whose overprotective father keeps tabs on her through her video cell phone. When the grounded Mandy is invited to a party by the hottest boy in school, who saved her from drowning, she is faced with a challenge.
The role of Ashley Tisdale in "Picture This" is in complete contrast to her role as Sharpay Evans in High School Musical, but Ashley readily identifies with it.
Ashley Tisdale revealed, "Mandy's relationship to her dad (played by Kevin Pollack) reminded me of my relationship with my dad," Tisdale says. "My dad is very protective of me. He bought me a cell phone in high school just so he'd know just where I was."
The actress added, "I still call him and tell him when I'm inside my house. He likes knowing that I'm safe and at home."
Interestingly, Ashley's dad doesn't terribly mind the paparazzi attention his daughter gets because it lets him keep a tab on her.
We are wondering if he will have some advice for Ashley on matters sartorial after the thong show today. If he does, we are guessing he will let Ashley's mom do the talking.
The DVD of "Picture This" will be released July 22.
Comments
comments