The highest bid from celebrity magazines for the exclusive rights to the first photos of Angelina Jolie and Brad Pitt's unborn twins is currently at $16 million.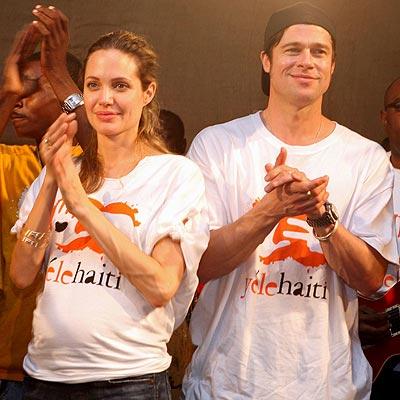 According to a report, the photos, which got a staggering price, would not have a moniker "Brangelina" since the celebrity couple hates it.
The celebrity pair donated the proceeds from the world sale of daughter Shiloh's pictures through Getty Images to charity in June 2006.
People magazine paid $4 million for the right to release the pictures in North America, while Hello! magazine obtained British rights. However, baby picture prices have skyrocketed since then.
People paid a whopping $6 million to Jennifer Lopez and Marc Anthony for the first photos of their recently born twins, Max and Emme.
OK! magazine is reportedly paying $3 million for the first photos of baby boy Levi, born on Monday, July 7, to actor Matthew McConaughey and Brazilian model girlfriend Levi Alves.
Considering their much higher celebrity status and the fact that Jolie is carrying twins, it is not surprising the bid for [Angelina] Jolie-Pitt's twins has reached $16 million.
Celebrity magazines usually recover the millions they shell out through increased sales of the magazine, higher ad revenue resulting from increased page views on their websites and resale of photos abroad. Sometimes, the cover price of the magazine is also increased.
Comments
comments