Audrina Patridge revealed her regrets after posing nude for Playboy magazine.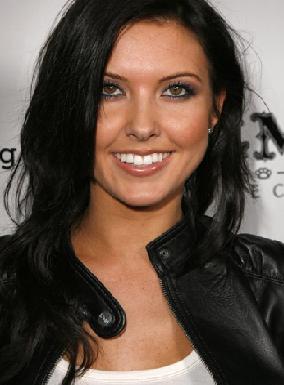 The "Hills" star, which could be seen here and here, had issued a statement. She said that the pictures were taken just after she graduated from high school.
Her "Playboy" photos featured Audrina Patridge, who was completely topless, wearing only a pink plaid schoolgirl skirt. Other photos depicted that the brunette beauty was nude in a bathtub while candles surrounded her. Several of her snaps showed that she was seen frolicking in an infinity pool.
According to the actress, the pictures were taken soon after she graduated from high school. The aspiring model had done several bikini photo shoots, but decided to set her sights on Playboy.
She revealed, "I took these photos years ago, when I was just out of high school and beginning to model. I was young and very trusting of others, and I didn't know to protect myself. It is a lesson learned, for myself, and hopefully for the young girls who look up to me."
A source told how she had had enough of posing for bikini shots and decided she wanted to be a glamor model, adding, "She was determined to go ahead with it, even though she was warned to wait and see how her modeling went before doing topless stuff. She was always comfortable in front of the camera and wasn't shy or nervous about doing a nude shoot."
But the actress hopes of impressing glamor magazine editors were shattered when Playboy showed no interest in her pictures, saying, "Looking at the pictures you'd say they were crazy to turn her down. She looks absolutely sensational."