Peter Phillips and Autumn Kelly, who were set to tie the knot; seems there will be one important absentee in Windsor Castle's St George's Chapel.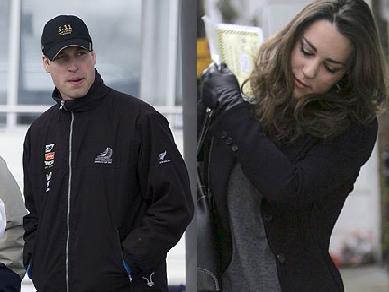 According to latest reports the groom's cousin, Prince William will be thousands of miles away in Africa witnessing a friend's nuptials. His girlfriend Kate Middleton will still attend the wedding.
A royal source revealed, "Prince William's going to be out of the country on a long-standing prior engagement. He spoke to his cousin Peter and he is fine about it. His girlfriend will go in his absence."
The "prior engagement" is a Maasai-themed ceremony in Kenya in which Batian Craig, the brother of the Prince's childhood sweetheart Jecca, will wed.
A friend revealed that the royal made a special effort to attend the stag weekend by way of compensation, saying, "He felt he had to go to Kenya because the Craigs asked him first."
Kate Middleton solo presence at such a key royal occasion is another important signal of her acceptance among the Windsors. The Queen and Prince Philip are to lead the family turnout and have personally granted their eldest grandson the use of Frogmore House, a mansion in the grounds of the private Home Park of Windsor Castle, for the reception.
Comments
comments