Bar Rafaeli stars in a new black and white video floating around the internet.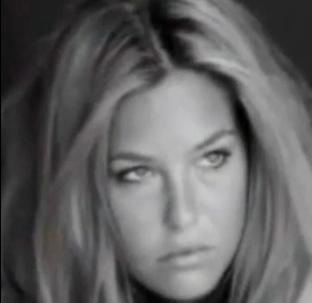 Set to music and with no dialogue, the Israeli supermodel is n@ked and wrapped in a sheet as she lolls about in bed.
The video was supposedly made to promote an art exhibition in her native country.
Perhaps now is a particularly good time of year to visit Israel. Not for the weather or the sites though. But for an art exhibition.
Eschewing Van Gough, Picasso and Monet – the Israelis have instead created a video of their most famous supermodel, Bar Rafaeli, rolling around n@ked.