After Barack Obama and his family sat down for an exclusive, candid interview with Maria Menounos, the impact of our interview was immediate and far-reaching.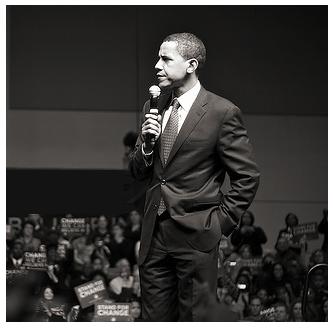 The presidential hopeful graciously allowed his charming daughters – 10-year-old Malia and 7-year-old Sasha – to do their first on-camera interview.
But what Barack Obama didn't like was how it ended up plastered all over the cable stations.
According to a report, "The Obamas' two little girls tell all… The entire Obama family, including their two children, sits down together…"
Following the airing of his interview, Barack Obama sat down with Diane Sawyer on "Good Morning America."
Dianne Sawyer revealed in the interview, "Are you sorry you did it? A little bit of pause… particularly the way it went around the cable stations."
The interviews, which aired in two parts, attracted a massive response. In fact, "Good Morning America" even went as far as to pull one of the interview clips.
On Wednesday, Matt Lauer took the senator to task over the interview on the "Today" show.
Matt Lauer asked, "I was a little surprised by the attention this got this week. Did you make the right call on that?"
Barack Obama responded, "I think we got carried away in the moment. We were having a birthday party and everybody was laughing and suddenly this thing cropped up. I didn't catch it quickly enough and I was surprised be the attention as well."
Matt asked the senator again, "If you had the chance to do it over again?"
Barack Obama answered, "We wouldn't do it again and we won't be doing it again."
And that's the way it happened. So what's the big deal of this interview?
Joy Behar asked the senator, "Why did he regret it? What did they do?"

Whoopi Goldberg suggested, "I think he regretted it because it exposed the kids in a way they hadn't really been exposed to before."

Joy Behar joked, "Well, John McCain brought his old lady mother out."

Meanwhile, a fellow viewer named Susie wrote, "Lovely family! I would vote for the whole package, just on the basis of the interview!"

Bill, who is another viewer, revealed, "I don't care for Barack Obama and won't vote for him because I still don't know what he stands for. But this was a fantastic interview! It shows a high degree of confidence to let your kids go live with an interviewer because as we all know, kids say the darndest things."

During the Access interview with the Obama family, some of the kids' candor was revealed when Maria Menounos asked Barack Obama and Michelle's daughters what they thought about the idea of making their home on Capitol Hill.

Maria asked Malia and Sasha said, "What have you guys thought about the possibility of living in the White House some day?"

Sasha smiled, "It'd be very cool."

Malia said, "I think my most excitement about it is that I get to redecorate my room. I enjoy decorating, so I get to get this whole new room and do whatever I want. That's my most exciting."

But for Sasha and Malia, there's something even bigger in store than a move to the White House.

Michelle Obama reminded her daughters, "What's the big deal that's going to happen when all of this is done?"

Malia exclaimed, "A dog!"

"Win or lose," Barack noted.
Comments
comments