Barack Obama's daughters are hoping their dad wins the race for the Oval Office. It is because they're excited by the prospect of moving into the White House.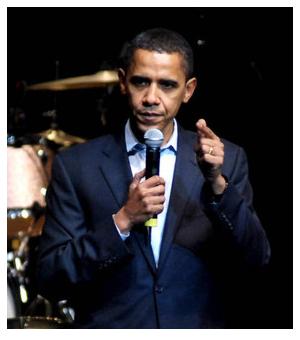 The presidential candidate's daughter Malia revealed, "I enjoy decorating. So I get this new room to do whatever I want."
The Illinois senator was joined by his wife Michelle and their girls as he talked to a US TV program recently.
While he's been photographed at home washing up with the kids and supervising their homework, this is the first time they've spoken in public.
From now on, though, the Democratic presidential hopeful plans to keep his children out of the public eye. The politician continued, "It was an exception. It was Malia's birthday and we were having a good time. We got carried away."
Given the brevity of her first five minutes on the small screen, Malia had plenty to say, however, and was keen to debunk the idea that her dad's "cool".
She laughed, "He shakes hands with my friends! I was like: 'Daddy, you just wave or say Hi'."
Comments
comments