It's no longer just a campaign slogan. "Change We Can Believe In: Barack Obama's Plan to Renew America's Promise" is headed to bookstores September 9. And according to the report, the paperback will get to the nitty gritty of the Obama's proposed policies.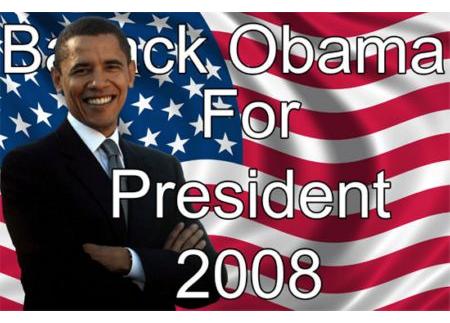 Jenny Frost, who is Crown Publishing Group president, revealed: "We are proud to have published two best-selling books by Barack Obama and are thrilled to have the opportunity to continue to work with his campaign on such an important and inspiring book at this critical moment in our country."
Beginning with a forward by Barack Obama, the meat of the book is written by members of his presidential campaign, who blueprint his stances on issues like health care, energy and national security, according to a report.
Sen. Barack Obama previously authored two best-sellers, "The Audacity of Hope" and "Dreams of My Father."
As for other news, ther are reports that suggest that celebrities such as Matt Damon, Ben Affleck, George Clooney, Madonna and Gwyneth Paltrow are expected to show up up for Barack Obama at the upcoming Democratic Convention in Denver.
The list of performers in the upcoming convention included the Black Eyed Peas, Sheryl Crow, Melissa Etheridge, Scarlett Johansson, Kanye West and Wyclef Jean. Regular Democratic supporters such as Susan Sarandon and Warren Beatty have also been mentioned. The convention kicks off on August 25 in Denver.
The convention kicks off on Monday, August 25 in Denver, and Michelle Obama will be the headline prime-time speaker. Senator Hillary Clinton will do the prime-time speaking honors Tuesday.