Will Kim Kardashian bring her moves and join the cast of the ABC hit reality television show "Dancing with the Stars"?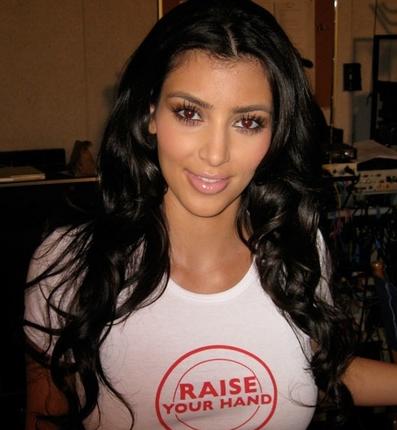 It certainly sounds like the next logical step for the reality TV star. She has taken what now seems like a very predictable path to stardom of a leaked sex tape and nude photos and the girl that was once known only as a friend of Paris Hilton now has her own reality TV show called 'Keeping up with the Kardashians" with her family.
Now reports have claims that she will take some of the same moves she used for those sexy Playboy photos and put them on display for the reality television audience that loves to watch "Dancing with the Stars."
There are all sorts of folks mentioned that might be in the show and this happen the closer we get to ABC announcing the actual line up. An insider revealed: "Toni Braxton, Kim Kardashian, Jewel's boyfriend Ty Murray, Dan Marino, Lance Bass and Florence Henderson will all be competing."
Another report says that Nashville Star host Jewel and her newly married boyfriend will be on the show competing against each other. Will you watch Kim Kardashian on Dancing with the Stars?
As for other news, the socialite wrote in her blog that she recently saw her old skinny photos in a magazine and she was eager to work-out so that she could be skinny again.
She wrote in her blog: "I recently saw this magazine called J Magazine that just came out, however the pictures used of me inside its pages are two years old!

I love these pictures, but I was so much skinnier back then!

Well, I have been working out like crazy, so I'm not as skinny as these pictures just yet. But I'm on my way!!!!"
Comments
comments