Bob Dylan. Yo-Yo Ma. Sheryl Crow. Jay-Z. These aren't musical acts in a summer concert series: They're artists featured on Barack Obama's iPod.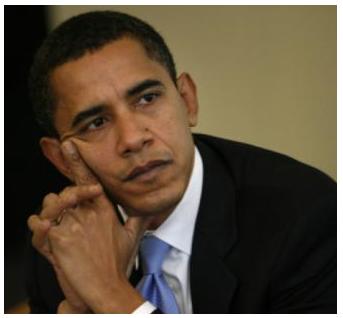 The Democratic presidential candidate revealed in an interview to be published in Friday's issue of "Rolling Stone," "I have pretty eclectic tastes."
The presidential contender, who grew up in the '70s, explained that he listened to the Rolling Stones, Elton John and Earth, Wind & Fire. Stevie Wonder is his musical hero from the era. The Stones' "Gimme Shelter" tops his favorites from the band.
The Illinois senator's playlist contains these musicians, along with about 30 songs from Dylan and the singer's "Blood on the Tracks" album. Jazz legends Miles Davis, John Coltrane and Charlie Parker are also in the mix.
Barack Obama described "Maggie's Farm" as his favorite during the political season, saying, "It speaks to me as I listen to some of the political rhetoric."
In the song, Dylan sings about trying be himself, "but everybody wants you to be just like them."
Several musicians on Obama's iPod support his bid for the White House, including Bruce Springsteen. Earlier this month, Dylan told a British newspaper that he believes Obama is redefining politics in the United States and could deliver change to a nation in upheaval.
Obama revealed, "I've got to say, having both Dylan and Bruce Springsteen say kind words about you is pretty remarkable. Those guys are icons."
Obama said he hasn't met Springsteen, but the two have talked over the phone. The presidential candidate continued, "Not only do I love Bruce's music, but I just love him as a person. He is a guy who has never lost track of his roots, who knows who he is, who has never put on a front."
About his thoughts with rap music, he revealed his concerns about his daughters listening to it, explaining "I am troubled sometimes by the misogyny and materialism of a lot of rap lyrics but I think the genius of the art form has shifted the culture and helped to desegregate music."
He said hip-hop mogul Russell Simmons and rappers Jay-Z and Ludacris were "great talents and great businessmen." He added, "It would be nice if I could have my daughters listen to their music without me worrying that they were getting bad images of themselves."
Obama appeared on the cover of the magazine, which endorsed him for president in March.
Comments
comments