Barack Obama is to defy the critics who have branded him a shallow celebrity politician by holding the most star-studded political convention in American history.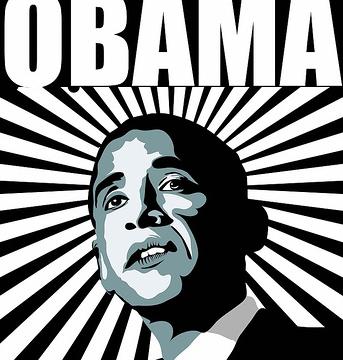 A list obtained shows an unprecedented number of Hollywood personalities and rock stars being lined to play a role in the Denver convention, where the presidential candidate will formally receive the party's nomination at the end of the month.
The decision to let some of them take to the center stage is a calculated gamble by the presidential candidate to stick to his guns in courting the celebrity vote. It comes after his Republican rival John McCain landed a telling blow last week, mocking him as "Paris Hilton" of the White House race in a so-called "attack ad".
Mr. Obama's strategists have concluded that the publicity gains from rubbing shoulders with actors like George Clooney, Ben Affleck and Matt Damon will outweigh the risks of appearing lightweight.
The list of those approved for credentials to attend the event includes the actress Gwyneth Paltrow, who recently filmed a campaign advertisement for Mr Obama, who is expected to bring her friend Madonna.
Hollywood royalty, including Quentin Tarantino, Spike Lee, Warren Beatty, Susan Sarandon, Forrest Whitaker and Scarlett Johansson, will also be in Denver, as well as singers Kanye West and Wyclef Jean. Michael Douglas and Catherine Zeta Jones may also put in an appearance.
It is a high-risk strategy in a country where Hollywood is associated with the liberal values despised by many in Middle America.
The Republicans released an advert targeting presidential candidate, featuring images of Paris Hilton and Britney Spears with a voice over: "He's the biggest celebrity in the world but is he ready to lead?"
The spot immediately gave Mr. McCain more YouTube hits than Mr. Obama for the first time since February. Narrowing polls showed that the Republican message had struck a nerve with voters, many of whom have grown weary of Mr. Obama's use of his life story and character, rather than policy, as the central plank of his campaign.
But his team is banking on the kind of wall-to-wall media coverage that accompanied his recent trip to Europe and the Middle East to dwarf Mr McCain's outing in St Paul, Minnesota a week later.
On Friday, two economists released data estimating that Oprah Winfrey's endorsement of Mr. Obama won him an extra one million votes in the primary elections.
A Democratic Party official involved with the planning for the convention, which kicks off two weeks tomorrow (MON25th), revealed: "There will be more celebrities in Denver than there were when the Democratic convention was in Los Angeles eight years ago. America understands celebrity and these people will be there to see Obama. It will help generate the kind of excitement we want to see.
The official continued: "There will be photocalls with some of the bigger names and there are plans being worked out for Ben Affleck and Matt Damon to do some sort of gig on the stage."
David Guggenheim, who directed Al Gore's environmental documentary An Inconvenient Truth, is working on an Obama biographical film to be shown at the convention. Stevie Wonder, Melissa Etheridge, Sheryl Crow and the Black Eyed Peas are all expected to perform at convention related events in Denver.
The official added: "Obama can't avoid Hollywood even if he wanted to. They have raised so much money for him."
Figures released last week show that the entertainment industry is one of Mr. Obama's four key targets for cash donations. He has pocketed more than $4m from Hollywood fundraisers, five times the amount for Mr McCain.
Party sources say that his big speech on the Thursday of the convention, which has been moved to the city's 70,000 seat Invesco Field stadium, is already a sellout.
Mr. Obama is enjoying a holiday in Hawaii before returning at the end of the week to put the final touches to his convention planning and the selection of his vice president.
It is not just his association with film and music celebrities that could create adverse publicity, however.
Mr. Obama's team have handed his former presidential rival Hillary Clinton a prime-time speaking spot on the Tuesday of the convention, which could remind voters of their fractious battle for the Democrat nomination. Her husband Bill, who is far from reconciled to Mr. Obama, also addresses the gathering the following day.
Comments
comments