Eva Longoria has added pregnancy rumors by revealing a "baby bump".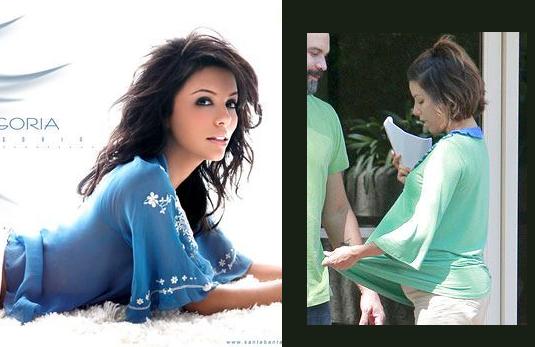 The 33-year-old actress inadvertently showed off a very rounded tummy on the set of the hit television show.
The "Desperate Housewives" star has put on weight for her role as Gabrielle Solis, who will be shown as a frumpy mother-of-two in the forthcoming series.
It was because she plays a pregnant woman in some scenes, it could be that her bump is prosthetic.
But she has made no secret of her desire to have children with husband Tony Parker, and in recent weeks has dodged questions about whether or not she is expecting.
She revealed: "I'd love to have a family. I've always wanted to be married with kids. I can't wait! We both want lots of children. We believe that, when the time is right to have a child, God will bless us with one."
But of the pregnancy rumors she only continued: "There's always something people are asking you. When you're dating someone it's, 'When are you going to get married?' Then you get married and it's, 'When's the baby?' Then you have a baby and it's, 'When's the divorce?' So I guess I should count myself lucky we're still at the, 'When's the baby?' stage."
Eva Longoria added that she was enjoying gaining weight for the role after years of dieting. "I've been cooking and eating, cooking and eating. I've eaten pretty much everything in sight."