Barack Obama has vowed that he will "change the world" even as he urged his supporters to guard against complacency.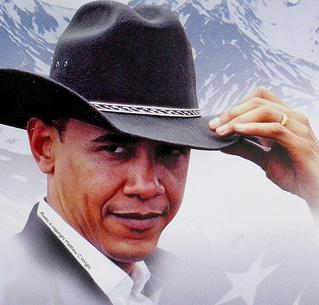 The Democratic presidential candidate, who appeared to be supremely confident, was spotted at a New Hampshire event and convinced the crowd as he is poised to make history.
While his Republican presidential rival John McCain, who is trailing in the polls, is trying a strategy of gaining victory in traditional states, Obama is shifting resources to conservative states such as Georgia, West Virginia and even Kentucky as he hopes of a landslide victory.
Polls indicated that the young Illinois senator was cruising towards a crushing victory over Hillary Clinton in the state's Democratic primary. His rallies were two or three times the size of hers. The media had declared him the victor, a conclusion shared by Obama aides.
Barack Obama declared: "We are 19 days away from changing this country. Nineteen days away. But for those who are getting a little cocky, I've got two words for you: New Hampshire."
He continued: "I learned right here, with the help of my great friend and supporter Hillary Clinton, that you cannot let up, you can't pay too much attention to polls. We've got to keep making our case for change. We've got to keep fighting for every single vote. We've got to keep running through the finish line."
At a glitzy fund raising event in Manhattan at which Bruce Springsteen and Billy Joel performed Mr Obama warned high-roller supporters: "Don't underestimate the capacity of Democrats to snatch defeat from the jaws of victory. Don't underestimate our ability to screw it up."
Barack Obama added: "I want you to believe. Not so much believe just in me but believe in yourselves. Believe in the future. Believe in the future we can build together. I'm confident together we can't fail. I promise you. We won't just win New Hampshire. We will win this election and, you and I together, we're going to change the country and change the world."
The Washington Post described Mr Obama as "preternaturally confident" in a gushing endorsement on Friday.
His supreme self-belief has also been the target of late-night comedians. "With just 19 days left until the election, Barack Obama warned supporters today to guard against overconfidence," Tina fey of Saturday Night Live reported.
"Then he boarded Air Force One, blasted 'We Are The Champions' and shouted 'I'm King of the World'."
Both Democrats and Republicans in New Hampshire appeared to be convinced that Barack Obama would win.
Comments
comments