Prince William was reported to exchange numbers with singer Christina Aguilera and socialite Paris Hilton.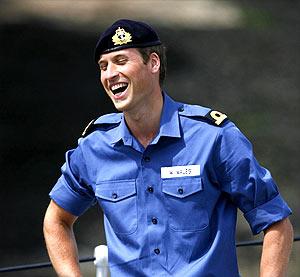 The royal prince managed to convince the bouncers to let him meet them at a London nightclub. He spent the evening chatting to the celebrities at Whisky Mist in Mayfair, which he attended with his brother, Prince Harry. Prince William and Prince Harry were also spotted drinking vodka cocktails.
Chelsy Davy, who is the girlfriend of Prince Harry, also showed up at the club along with Princesses Beatrice and Eugenie who had earlier celebrated the birthday of their mother, Sarah, Duchess of York, at a Japanese restaurant. Kate Middleton, who is Prince William's long-term girlfriend, remained absent.
Prince William approached Chrisina Aguilera, 27, who was sitting with Jordan Bratman, her husband. He had to convince her that he was genuine as he reportedly introduced himself: "Er, hi. I'm Prince William, I just wanted to say hello."
A witness revealed that the pair then sat close together, "swapping numbers and flirting outrageously".
Later Paris Hilton, who is a hotel heiress, entered the club and was escorted to the Princes' table by Guy Pelly, their friend.
She revealed: "Don't you love the Princes? They are so hot. I just had to say hi."
Although Prince William was actually reluctant to talk to her initially, they were later seen exchanging numbers and he remained at her side for much of the night.
When the lights came on at 3.15am he instructed a royal bodyguard to ensure that she left the building safely.
Comments
comments