Barack Obama, who is a Democratic presidential nominee, has something simple in his mind for his upcoming 16th wedding anniversary – a quiet date with his wife Michelle.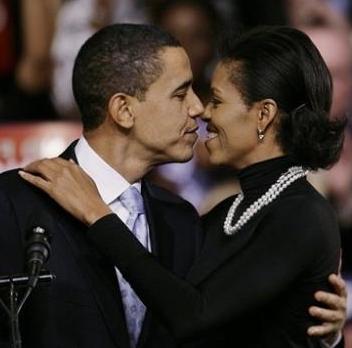 Perhaps it is impossible for the Democratic presidential hopeful that he would not attract attention these days but Barack Obama decided to put his campaign on hold Friday night so that he could go back to Chicago and take his wife, Michelle, out to an Italian restaurant.
Barack Obama revealed: "I've got this whole romantic dinner planned. I think it should go pretty well. That's my hope any ways. I've got a gift all picked out."
The political campaign has kept the couple apart for much of the last two years. Even on Thursday when both were campaigning in Michigan, they were in different parts of the state and didn't plan to see each other.
Barack Obama shared while he was aboard in his campaign plane that he would never forgets their anniversary, after it slipped his wife's mind their first year.
When asked for his opinion on how to maintain a marriage for 16 years, the vice presidential nominee suggested a sense of humor, listening and "never get so mad that you forget why you love them."
He added: "You know what you guys could give us for our anniversary? Not have a camera pool outside of the restaurant, so that everybody knows that we're there."
Comments
comments