Jennifer Hudson's pet dogs will have starring roles at her wedding.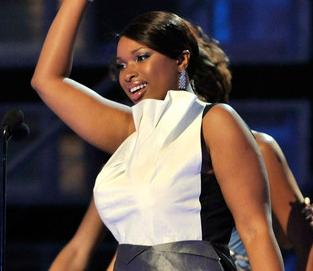 The singer-and-actress will wed her partner, David Otunga, soon – although she will not reveal an exact date – and wants her three Pomeranian dogs – Dreamgirl, Oscar, and Grammy – to play a big part.
She said: "I want my dogs to be in my wedding. I am so serious."
Jennifer also hinted her dress could be "the most untraditional thing" about the day, adding: "Everybody comes down the aisle in a white gown. Maybe I'll give it a twist."
The Oscar-winning actress has lots of experience of marriage ceremonies because of her previous job as a wedding singer.
She added: "Anything I could sing at, I did. I've sung at a lot of weddings and seen a lot of the same things, and I want to make sure this is different – but traditional, and very, very classy.
"I'll be surrounded by family and friends. I hope that when I'm 80 years old, people will still be talking about my wedding."
Jennifer – who is still grieving after her mother, brother and nephew were murdered last October – is currently on tour in the US.
Comments
comments