Miley Cyrus, who was previously sparked controversial headlines over her "Vanity Fair" photo shoot and other leaked Myspace photos, got somebody to defend her aside from her father Billy Ray Cyrus and Jesse McCartney — no less than her "Hannah Montana" co-star Barry Bostwick.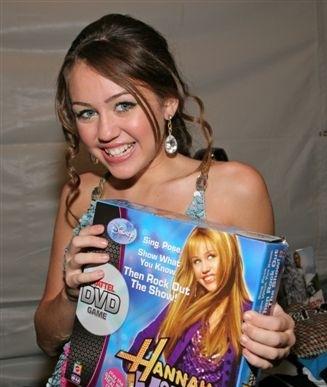 Barry Bostick, who was her co-star in "Hannah Montana: The Movie," revealed that he's seen troubled actors and Cyrus isn't one of them. He claimed: "There's a reason why she is where she is in this sort of hierarchy in tweenydom. I think she's truly talented and has her head pretty much screwed on straight. If I didn't feel that way, I wouldn't say it."
The "Rocky Horror Picture Show" star continued: "Sure, there is going to be a lot of this stuff going around about her, but she's 15. She's a teenager. She's going to have those kinds of moments, but she's not going to jeopardize what she's got going. This girl is going to be a billionaire. She's not going to screw that up because she's got some pictures coming out on the Internet."
One change Barry Bostwick says people can expect with Cyrus is a more grown up version of the actress on the big screen. He played a real estate developer who's trying to develop part of her hometown into a mall as he noted: "In a way this movie is changing her image. You're going to see a different side of her — a more serious side. She just doesn't play that sort of goofy TV character in this."
Next up for Bostwick is the Spike TV movie "Depth Charge," premiering Sept. 1. He co-stars along Eric Roberts and Chris Warren Jr. in the intense film about a ship's doctor who must wage an internal war on a U.S. nuclear-powered submarine when it is taken over by its own captain.
Barry Bostwick added: "The challenge was to make it seem plausible that it could really happen, and I think we did. I couldn't be a politician. I'm too wishy-washy. Plus, I don't like to work that hard."