Cat Deeley revealed that the highlight of her career was being kissed by Prince William and Prince Harry.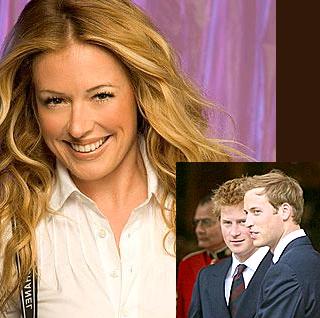 The British TV presenter, who has now made in big in the US as host of "So You Think You Can Dance?", counts meeting the young princes as the best thing that has ever happened to her.
The 31-year-old star revealed, "The highlight of my career was hosting a gig at the Tower Of London watched by Princes William and Harry. Afterwards I got kisses from both the princes!
She added, "William was lovely and so was Harry. They're both really tall and very handsome. I blushed so much! But my mother was very proud."
The two princes are big fans of the former 'SM:TV Live' presenter and also asked her to take part in their tribute concert to mark the 10th anniversary of the mother Princess Diana's death.
The Concert for Diana was held at London's Wembley Stadium in June last year, on what would have been Diana's 46th birthday.
Comments
comments