Britney Spears' former husband Kevin Federline has resorted to a legal battle to "rescue" the pop star from the snapper who is comforting her.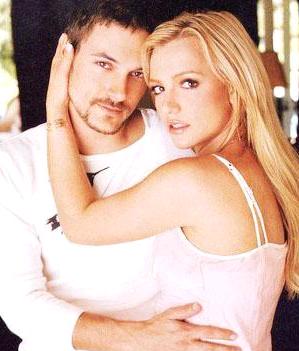 The rapper's lawyers were investigating Adnan Ghalib's immigration status after the 26-year-old singer referred to him as her "only friend" after her latest meltdown.
Adnan Ghalib has been hogging her for a long time and K-Fed fears that the troubled singer has fallen prey to the paparazzo's charms.
A source, which is close to K-Fed, revealed, "Kevin and his legal team want to get Britney away from him. They are concerned she has completely lost all sense of reality. Dating a photographer who has tailed her for months is like sleeping with the enemy."
The 29-year-old rapper feels that Ghalib does not have Britney's best interest in mind and might pose as a threat to his kids.
The source added, "Kevin's team want him sent home if he hasn't got his papers in order.
They also plan to bring Adnan before the court to explain why he took Britney into hiding when she really needed further medical attention. They are concerned that he is not looking out for her best interests and are worried about him being around the kids."
Britney Spears turned to the snapper after her meltdown and was taken to hospital strapped to a stretcher.
Comments
comments