Ben Affleck just doesn't think Angelina Jolie has the star power necessary to be a goodwill ambassador for the United Nations.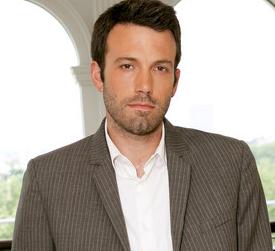 At least that's what he joked about at the press conference for his short movie, Gimme Shelter, in NYC on Wednesday.
Ben Affleck revealed: "UNHCR has to find a goodwill ambassador who will get the attention of the president because the woman they've got is not high profile enough."
Angelina Jolie, who has been the United Nations High Commissioner for Refugees goodwill ambassador since early 2001, has worked with field staff and met with refugees in more than 20 countries.
Like Angelina Jolie, Ben Affleck has tried to use his star power to enlighten the public on important global causes.
The actor added: "One of the things about being an actor is that I've had the opportunity to be exposed to really smart people. People have been really generous. I expose myself to those people and say, 'Help me learn about this,' and I've given myself a great post-graduate experience in this arena."
His film, a four-minute humanitarian campaign for victims of the fighting in Eastern Congo, is set to the Rolling Stone song of the same name.
Comments
comments