It should have been a day of celebration for Brad Pitt. The actor turned 45 today and just wrapped shooting on Quentin Tarantino's film "Inglourious Basterds" but paramedics arrived at his home.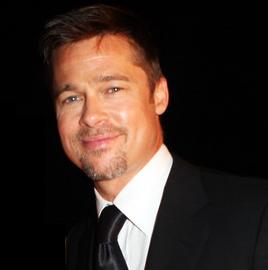 At aproximately 5 p.m. on Thursday evening, L.A. city paramedics and fire were called to the actor's home in the L.A. neighborhood of Los Feliz.
An eyewitness revealed that an ambulance and a fire truck pulled up to the gate of Brad's compound and were let inside by one of his security guards. After a short 15 minute stay, paramedics left with an elderly man who was transported (and followed by Brad's security) to a local hospital.
Ten minutes later, the police has arrived.
A spokeswoman for Los Angeles City Fire Department confirmed that they responded to a 9-1-1 call to Pitt's house.
It is not known yet if Angelina Jolie and the kids were home at the time. Brad arrived in L.A. last night from Berlin, where he's been shooting the film "Inglourious Basterds".
More details are soon to follow…
UPDATE: Paramedics were not called to Brad Pitt's house as reported earlier, but to his neighbor's house, says Brad representative.
The elderly man they carried to the local hospital was an unconscious 100-year-old male in the neighbor's house.
Comments
comments