Prince Harry, who is previously set to train as an Army pilot after passing the unit's selection process, is planning a romantic New Year break with girlfriend Chelsy Davy in a £1,000-a-night beach hut.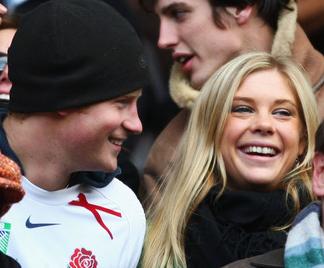 The 24-year-old prince and his blonde girlfriend will spend nine days lapping up the sun on the paradise holiday island of Mauritius.
Prince Harry hopes the trip will make up for last year when he saw in 2008 from his frontline foxhole in Afghanistan.
Chelsy Davy, who was trapped in Kenya last year during tribal violence, is also looking forward to a better New Year break.
Last night, a source close to the couple revealed: "[Prince] Harry will join the rest of the Royals at Sandringham for Christmas but head for Mauritius after that."
The source added: "He has had a very busy year and is looking forward to chilling out on the beach with Chelsy [Davy]."
Sources said the couple will be joined by the rest of Chelsy's family, including brother Shaun and parents Charles and Barbara.
Comments
comments