Beyoncé Knowles performed a free concert at NBC's Today Show at Rockefeller Center New York City for hundreds of fans on Wednesday, November 26.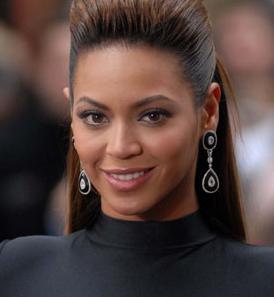 The American R&B singer-songwriter, who was dressed in a black skin tight spandex bodysuit, performed a string of hits, including new singles If I Were A Boy and Single Ladies (Put A Ring On It), from her third full-length studio album, I Am…Sasha Fierce, which dropped on Tuesday, November 18.
The 27-year-old singer's twin-CD album has topped the chart, selling 482,000 copies in its first week, according to Nielsen Soundscan data.
Her two-CD set I Am … Sasha Fierce (Music World/Columbia) sold 482,000 copies in its opening session to greatly outdistance the No. 2 finisher, Nickelback's Dark Horse, according to Nielsen Soundscan data.
Beyoncé Knowles and husband Jay Z topped the Forbes first annual list of Hollywood's top earning couples, having collectively earned $162 million between June 1, 2007 and June 1, 2008.
Jay Z made a cool $82 million from his hip-hop music and other business interests, while Beyoncé added $80 million with her music, movies, fashion and endorsement deals.
Comments
comments