Beyonce Knowles, who previously renamed herself as "Sasha Fierce" in her recent album, is "addicted" to wearing high heels.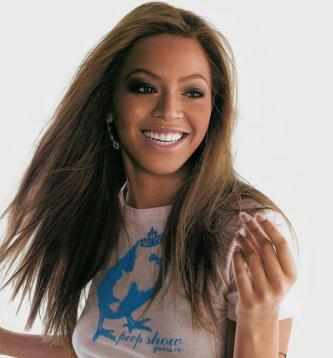 The "If I Were a Boy" singer admits she can't help splashing out on expensive stiletto shoes every time she sees a shop selling footwear.
She revealed: "I love those super-high shoes that are out at the moment. I'm addicted."
Beyonce, who is married to rapper Jay-Z, also revealed she loves going to photo shoots because she gets so many free pairs of shoes.
She added: "I have been doing loads of photo shoots and they have all this stuff straight off the runway and this past few weeks there have been loads. I love a high heel."
The 27-year-old star isn't the only celebrity to confess a love for towering heels.
Pamela Anderson recently revealed she insists on wearing her stilettos to bed, while Christina Aguilera is so addicted to high heels she continued wearing them while she was pregnant with son Max.
Eva Mendes has admitted she is a fan of stilettos but can't walk in heels higher than 5ins, saying: "I absolutely love shoes. I can never have too many pairs. I especially love ones with huge stiletto heels – but it's always a circus act when I walk in them. I am all over the place."
Comments
comments