Guy Ritchie, who hit the headlines with his recent divorce with Madonna, is planning to open a pub in New York.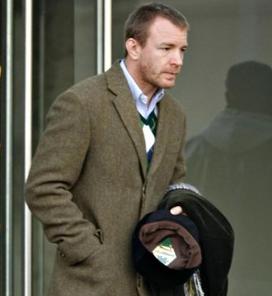 [/caption]
The British film director reportedly hopes to buy a traditional English drinking establishment to be closer to the children he raises with former wife Madonna – Lourdes, 12, Rocco, eight and David, three – despite his London pub The Punchbowl said to be the source of many rows with the pop superstar.
A source, which is close to Guy, revealed: "A lot of New Yorkers told Punchbowl staff they wish they had something like that over there. And if Guy has business in New York he would have a great excuse to have proper days out with the kids.
The source added: "Guy is very dedicated to his films but his number one priority will always be the kids. He dreads the idea of becoming an 'occasional dad'."
Under the terms of the divorce, Rocco and David will divide their time between 50-year-old Madonna's New York apartment and 40-year-old Guy's London home, while the 'Sherlock Holmes' director is also believed to have access rights to Lourdes, Madonna's daughter with personal trainer Carlos Leon.
Guy and Madonna were granted their decree nisi in London earlier this month. They will be awarded their decree absolute at the end of December, officially ending their seven-and-a-half year marriage.
Comments
comments