Hugh Jackman, who recently bagged the title of Sexiest Man Alive by People magazine, learned about parenting by horse riding.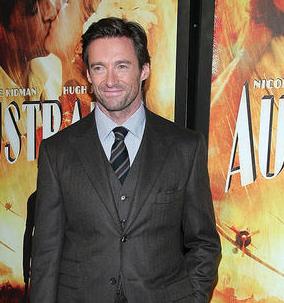 The "Australia" actor, who has two adopted children, eight-year-old Oscar and Ava, three, with wife Deborra-Lee Furness, had to learn to ride for new movie 'Australia' and discovered similarities between raising a family and controlling a horse.
He explained: "I learn a lot about parenting from riding a horse. It's the same thing. You can whack a horse – I've seen people do it. They whack them, they kick them, they do all that and you can get a horse to do something, but I was very lucky to have two trainers who taught me how to make the horse feel it's their idea. I tell you, as a parent it is the greatest thing I've ever learned.
He continued: "No longer do my children have a bit between their mouths."
The 40-year-old star also revealed Deborra-Lee teases him about turning into his own father now that they have a family themselves.
He added: "Having children makes you learn about your own parents because I found myself, and my wife quite often says, 'Oh, hello, Chris'- that's my dad's name – because the things coming out of my mouth sound exactly like my dad, which I swore on my life I'd never do! It's the most annoying thing and it's sort of bizarre."
Comments
comments