Beyonce Knowles, who previously revealed her details about her wedding, would love to be a Bond girl.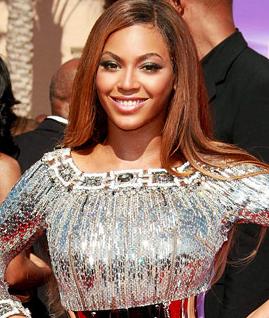 The star is keen to appear as one of James Bond's love interests alongside Daniel Craig, who reprises his role as the British spy in "Quantum of Solace".
She revealed: "I would love to be Bond girl."
Beyonce Knowles is also determined to test her acting prowess by starring in different types of movies.
The 27-year-old beauty explained: "Until recently, I had never really got the same buzz from doing films as singing, but when I did my last film 'Cadillac Records' I felt the same out-of-body experience as I get on stage, but on screen.
She continued: "I want to do movies that are emotional – I do get scared and nervous about acting, but I know it's just growing pains and I can get stronger through doing new films."
Beyonce Knowles also revealed that after she has completed her role as Beth Charles in the forthcoming thriller 'Obsessed' she wants to try her hand at something lighter, adding: "I like to watch comedies, but the last film I did was a thriller. I'm one of those people that feels other people's pain and joy, I can just feel what they're feeling through them, but after this next movie I'm done with thrillers for a while. I want to go and do a comedy or something different."
"Cadillac Records" is set for release in the US on December 5.