Beyonce has revealed the song she plans to serenade the Obamas with in their first dance as first couple — and no, she won't be telling the president to "put a ring on it."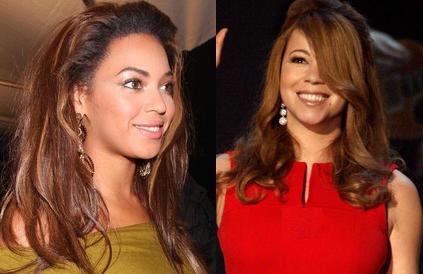 She'll sing the Etta James classic "At Last." She revealed:"I am so honored that I will be performing for President Obama and the First Lady."
Beyonce portrayed the blues great in the recent film "Cadillac Records" and sings the song in that movie.
Beyonce, who recently had a No. 1 hit with her song "Single Ladies," will sing at the official Neighborhood Ball Tuesday night.
The singer-actress said singing for the Obamas' first dance is a dream come true as she explained: "To sing 'At Last' while they have their first dance is a dream come true. I could not be more honored and excited that they have asked me to be part of this moment in history."
She added: "I'm there. I can't wait. I feel like all of us, we're ready to do whatever we have to do. Whatever they want — if they need me to volunteer, they need me to sing, I'm there, and I'm ready."
Meanwhile, Mariah Carey thinks President-elect Barack Obama is a hero — and she's going to tell him so in song, the singer told Access Hollywood on Friday.
Access caught up with Carey at the Sundance Film Festival in Park City, Utah, but soon she'll be headed to Washington, D.C., to perform "Hero" at the Neighborhood Inaugural Ball after Obama is sworn in on Tuesday.
She revealed of "Hero," a song she also famously performed in the wake of the Sept. 11 attacks: "It's fitting for him. It's appropriate."
Mariah Carey added that she's "nervous" about her performance, but "glad" to be of mixed race — like Obama — and to be an American.
Comments
comments